Getting Started with neuroBridge
Here's where you can find forms and learn more about what to expect.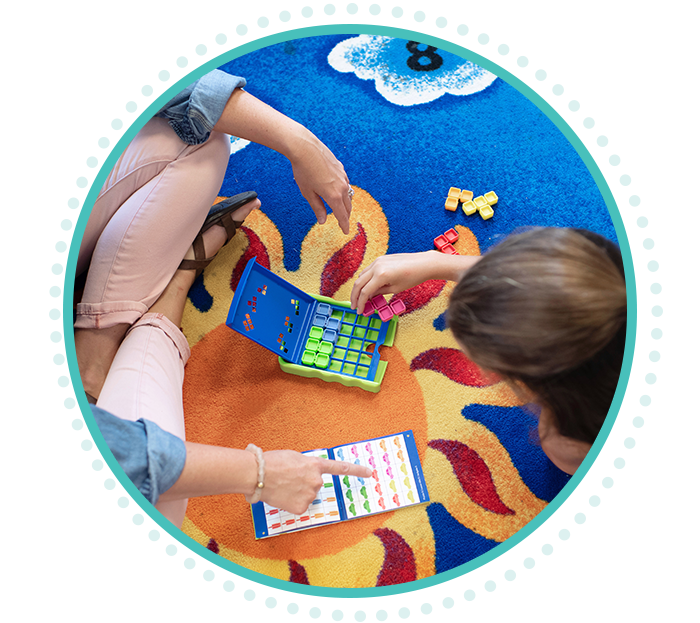 It is often difficult to know whether your child would benefit from pediatric therapy.
If you are here on our webpage, we can help. We specialize in your child's development, and we want your child to succeed. If they struggle more than is typical with peers, anxiety, or communicating, we are here. If they have a hard time being still, if they lose things, or have difficulty paying attention, we are here. If they struggle with handwriting, coordination, using utensils at meal times, or limited food choices, we are here. Whatever your child's needs are that impact their well being and success at school, home, or play, we are here. neuroBridge can help.
Starting at the Beginning?
These checklists may help you to identify which therapy path is right for your child.
Already Know What your Child Needs?
To begin the neuroBridge process, please fill out the following forms and have them submitted at least 3 days prior to the evaluation. It is very important that you read through our privacy forms and the Terms and Conditions*.

What to Expect
Once you have confirmed an initial evaluation with neuroBridge, the treating therapist will contact your child's teacher and schedule the initial evaluation.
Occupational Therapy & Speech Therapy
Parent Meeting: We will have a sit down meeting with you to discuss the evaluation and recommendations approximately a week after the evaluation.
Services: If services are recommended we will coordinate with your child's teacher to schedule a therapy time. We avoid recess and PE as much as possible. We believe children need to move!
Clinical Psychology
Our Clinical Psychologist will meet with parents/legal guardian prior to meeting with your child.
Payment
We do not file insurance. You will be sent an invoice for the initial evaluation. Payment will be due at the time of evaluation. You can pay by check, credit card or HSA card. Please see our Terms and Conditions for more information. Payments 15 days past due are subject to late fees.
Invoices
If you would like to submit an invoice to insurance you can request an itemized invoice. There will be a fee for itemized invoices. It is your responsibility to verify the specifics of your coverage and the items required on the invoice. An invoice must be marked paid in order to get reimbursed.
---
Thank you for choosing neuroBridge. We look forward to working with you and your child!
Sincerely,
Margaret Hopping OTR/L and Sarah Powe OTR/L
Co-Founders